Antris is a global
Automated Safety & Location Monitoring

solution designed for work-alone, off site or at-risk personnel.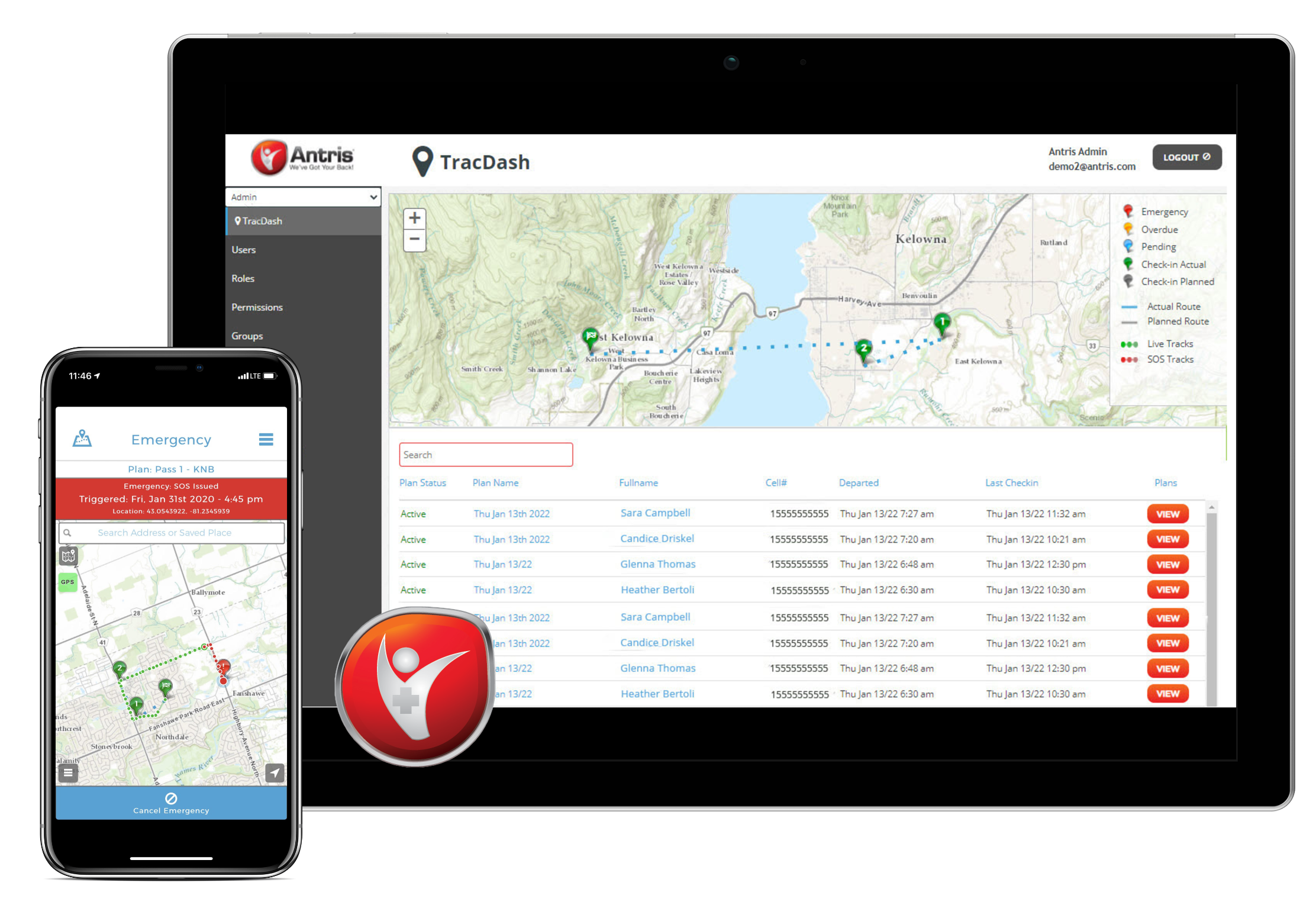 Antris delivers real time employee safety monitoring, regulatory compliance and happy connected workers. Our easy-to-use smart phone technology drives safety awareness, workflow efficiency, employee gratification and real savings.
Mobile App for Employees
When you are ready to go, simply activate your plan by confirming your departure. Then, check-in on your scheduled check-in times OR as you arrive at your predetermined checkpoints until your plan is complete. If you forget, Antris will remind you.
If you miss a check-in and do not respond to the Antris alerts, your plan enters emergency status. In such cases, an email and a text with the details of your trip plan will be sent to your designated emergency contacts.
Main features

of the mobile app:
Create trip plan in seconds
Automated escalating reminder alerts to members at check-in times
Automatic emergency notification to managers
"The Antris app provides my team with a solution to a problem faced with working alone in remote areas around potentially hazardous conditions.
The TracDash console is a valuable tool that provides me with the peace of mind knowing my team is safe when conducting their work. Ease of use, immediate notifications, and the ability to customize options for emergency response are all features that make the Antris app the ideal choice. Coupled with quick and helpful customer support, I am glad to be working with the Antris team."
Matt Derro
Specialist, Flood Infrastructure & Hydrometrics
Toronto and Regional Conservation Authority


Here's what is going to happen when you work with us:
You will implement a new operational safety process for your team
Experience operational efficiencies and increased productivity
Ensure your organization is compliant with safety policies
You will feel confident knowing that you are taking care of your team's safety needs in the right way
Choose Antris as your lone worker safety solution.
We look forward to working with you.